Main Info for L MASS TCDS
L MASS TCDS (Lifter + Magnetic Anti-Shock System + Torch Contact Detection System)
is a torch holder slide consisting of an anti-collision group (Magnetic Anti-Shock System) and a torch contact detection system (Torch Contact Detection System).
Simple and economical, the solution is valid both to be applied on new machines and for the upgrade of existing ones. Through the control of the electric arc, the MASS TCDS keeps the distance between the torch and the sheet constant.
Description

30M013460

30M013470

30M014950

Work Position
type
Vertical
Dimensions without motor
mm
110 x 430
110 x 530
110 x 660
Vertical stroke
mm
200
300
400
Ball Screw
mm
Ø 16 x 5 - ISO 7
Sensors
type
Inductive PNP
Motor
type
chosen by the customer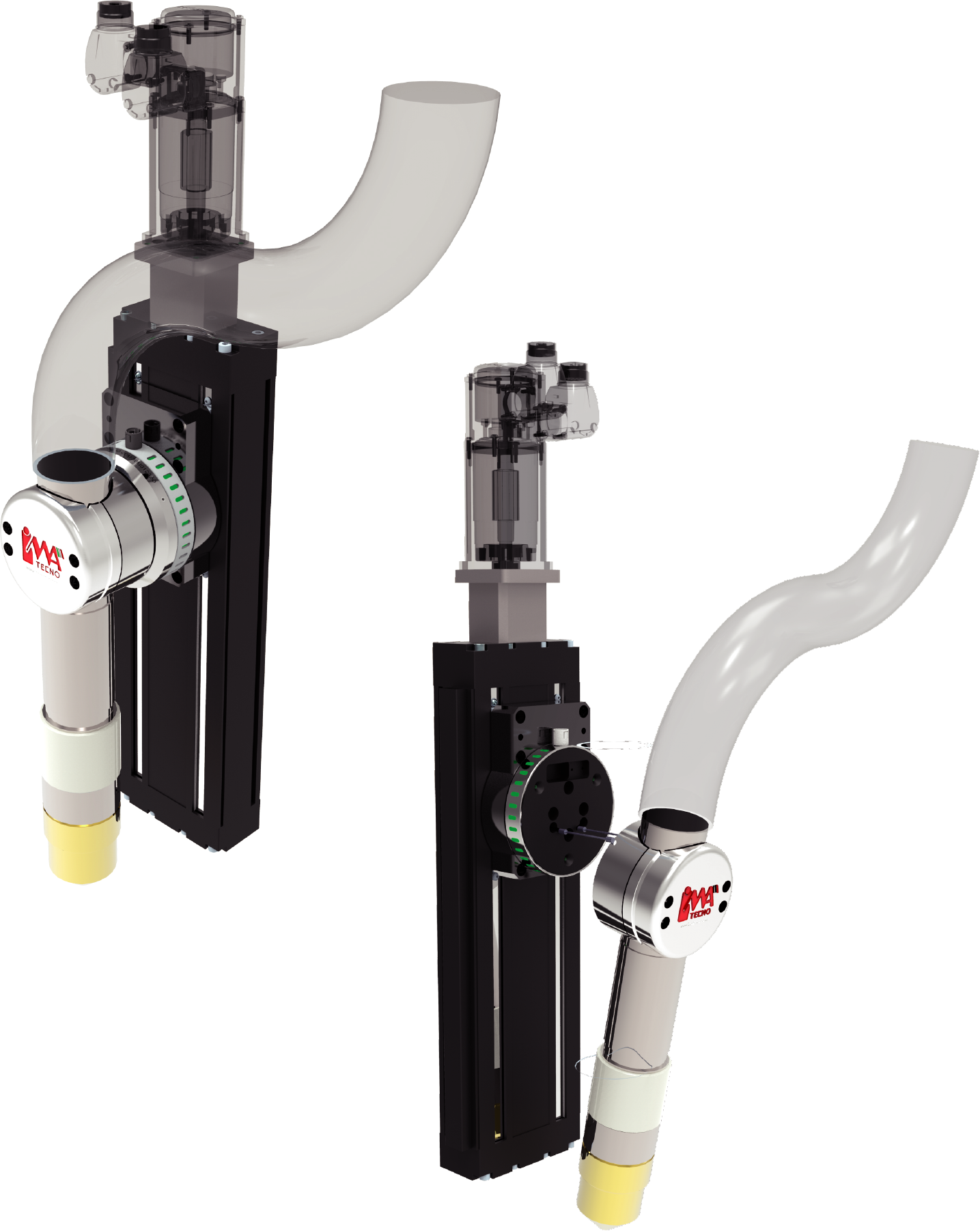 The L MASS TCDS slide makes it possible to determine the position of the torch through a PNP sensor which is activated after the torch is placed on the sheet. The activation stroke is guaranteed by a system of linear guides.
The system includes:
Linear slide moved by a ball screw with protection by sheet metal bellows.
Stroke control of the slide by means of limit switches and zeroing PNP.
Anti-collision group consisting of two linear guides for movement via PNP (TCDS).
Anti-collision torch unit (MASS).
Torch supports of different clamping diameters (35 - 44.5 - 45 - 51 - 57).
L MASS TCDS motors
The Bevel Head can be made using motors and drives supplied by the Customer that will be assembled by IMA TECNO before delivery.