LIFTER

The Z axis slide can have, optionally, a stroke from 200 to 500 mm. The slide, designed for easy assembly in the machine, is made in a sturdy way and protected with metal bellows. It is also equipped with zeroing and limit switch sensors.
Description

200

300

Dimension

Length (mm)

Length (mm)

110

420

110

520

Connecting shaft
Ø
10
Sliding Guide
Extruded aluminum profile
Material
Alluminum
Treatment
Black anodizing
Ball Screw
Ø / passo
16 / 5
Tolerance
ISO 7
Linear guide

Quantità / mm

Supporti

2 / 15

4

Lubrication
Type
Grease for life
Protection
Steel Strip
N.3 Sensors
Type
Inductive PNP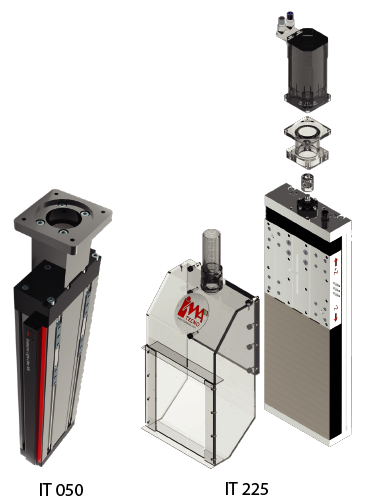 Depending on the type of engine chosen, it is possible to supply specific support.